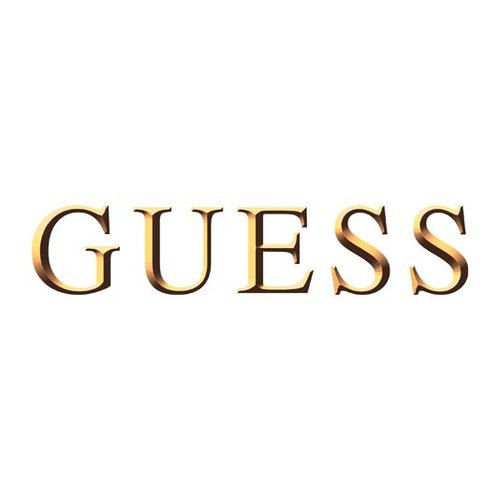 Guess
Guess biedt u kwaliteit voor uw geld
Uw mobiele telefoon, uw tablet of ipad heeft bescherming nodig. U gebruikt het vaak genoeg. Daarom heeft Guess kwalitatief hoogstaande telefoonhoesjes en ipad cases ontwikkeld. Een telefoonhoesje of ipad case van Guess is populair vanwege:
de uitgebreide collectie
het prachtige design
de kwaliteit.
De schade aan uw smartphone, iphone, tablet of ipad als gevolg van vallen, vocht of krassen wordt met dit accessoire van Guess aanzienlijk beperkt. Elke case is speciaal gemaakt voor een afzonderlijk model telefoontoestel. Zowel voor de Samsung Galaxy smartphone of tablet, als voor de Apple iPhone of iPad.
Functionaliteiten
Telefoonhoesjes en iPad cases van Guess zijn een bescherming voor uw mobiele apparaat. Glipt uw smartphone bijvoorbeeld per ongeluk uit uw handen, dan vangt het telefoonhoesje de grootste klap op. De schade aan uw telefoon blijft dan beperkt. Zo verlengt u de levensduur van uw kostbare bezit.
Ook als uw telefoon met vocht in aanraking komt, kan dat blijvende schade veroorzaken. Het telefoonhoesje houdt het vocht echter tegen, zodat het uw telefoon minder snel binnendringt. Of u nu overvallen wordt door een regenbui, of dat uw beker koffie omvalt. Met een Guess telefoonhoesje blijft uw mobiel droog en bruikbaar.
Verder beschermt het telefoonhoesje van Guess de lens van uw camera. Vuil en krassen hebben veel minder kans om de lens te beschadigen. Zo blijft u de kwaliteit van de camera van uw smartphone of iPhone, uw iPad of tablet optimaal benutten. De foto's en video's blijven scherp dankzij uw Guess case.
Vormgeving
De Guess hoesjes zijn verkrijgbaar in verschillende vormen. U kunt kiezen uit de stevige booktype hoes en de modieuze flipcase. De flipcase heeft de nodige opbergruimte voor pasjes, e.d. De booktype hoesjes hebben een bieden door hun stevigheid een andere laag van bescherming. Kortom, uw Guess case past bij u!
Guess telefoonhoesjes en iPad cases zijn bekend om het krokodil design. Dit design zorgt voor een goede grip, waardoor de kans op vallen sowieso al beperkt wordt. Bovendien krijgt uw telefoon hiermee een stevige uitstraling. Hiermee wilt u gezien worden!
Materialen
De meeste telefoonhoesjes en ipad cases van Guess zijn gemaakt van kunstleer. Daarnaast zijn er ook kunststof varianten. Beide hebben hun eigen uitstraling. In onze webshop kunt u met het keuzemenu eenvoudig uw voorkeur aangeven.
Qua kleur kunt u altijd iets van uw gading vinden. Er is een ruim assortiment beschikbaar. Denk bijvoorbeeld aan het chique goud en zilver, grijs en zwart, of aan het moderne blauw, bruin, paars, rood, roze en wit.
Voordelen Guess
Telefoonhoesjes en iPad cases van Guess hebben vanzelfsprekend voordelen. Of het nu gaat om uw smartphone of iPhone, dan wel uw tablet of iPad. We zetten er hier een paar op een rijtje:
magneetsluiting voorkomt ongewenst openklappen
bescherming tegen vallen, vocht en krassen
stevig materiaal
design past bij uw telefoon of iPad.
Guess is een aanrader
Bent u dus op zoek naar een goed telefoonhoesje voor uw smartphone? Met de Guess hoesjes bent u verzekerd van kwaliteit en een stevige omhulzing voor uw kostbare smartphone.